Real Madrid defender Sergio Ramos has delivered a bullish response to criticism of his challenges on  Liverpool's duo of Mo Salah and goalkeeper Loris Karius in the UEFA Champions League.
"Bloody hell, they've given this a lot of attention, the Salah thing…I didn't want to speak because everything is magnified," he told reporters this week.
"I see the play well, he grabs my arm first and I fell to the other side, the injury happened to the other arm and they said that I gave him a judo hold.
"After the goalkeeper said that I dazed him with a clash, I am only missing Firmino saying that he got a cold because a drop of my sweat landed on him."
"I spoke with Salah through messages [and] he was quite good," he continued.
"He could have played if he got an injection for the second half, I have done it sometimes but when Ramos does something like this, it sticks a little bit more.
"I don't know if it's because you're at Madrid for so long and win for so long that people look at it a different way."
Ramos robust approach in Real Madrid's 3-1 victory over Liverpool at the end of May has been the subject of intense scrutiny in the aftermath.
Doctors confirmed on Monday evening that Karius has suffered a concussion as the result of the Spaniard's elbow, while Salah was a doubt for the World Cup due to a shoulder injury.
But Ramos, who consoled a tearful Salah as he left the pitch following their coming together in the first half at NSC Olimpiyskiy, believes he is being wrongly accused.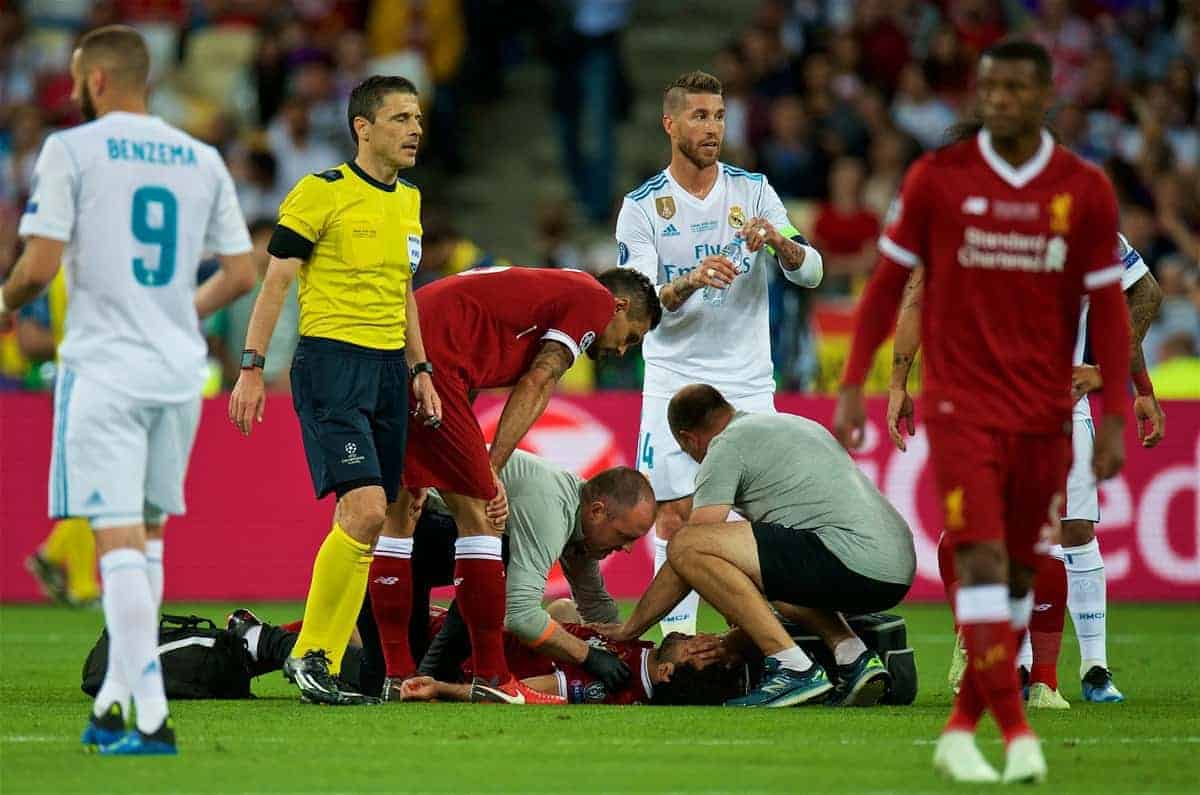 Salah is currently recovering in Spain ahead of joining up with the Egypt squad in Cairo later this week, with manager Hector Cuper confident he can feature in Russia.
His withdrawal midway through the first in the final certainly damaged Liverpool's hopes, but Ramos has claimed the forward could have played through the pain.